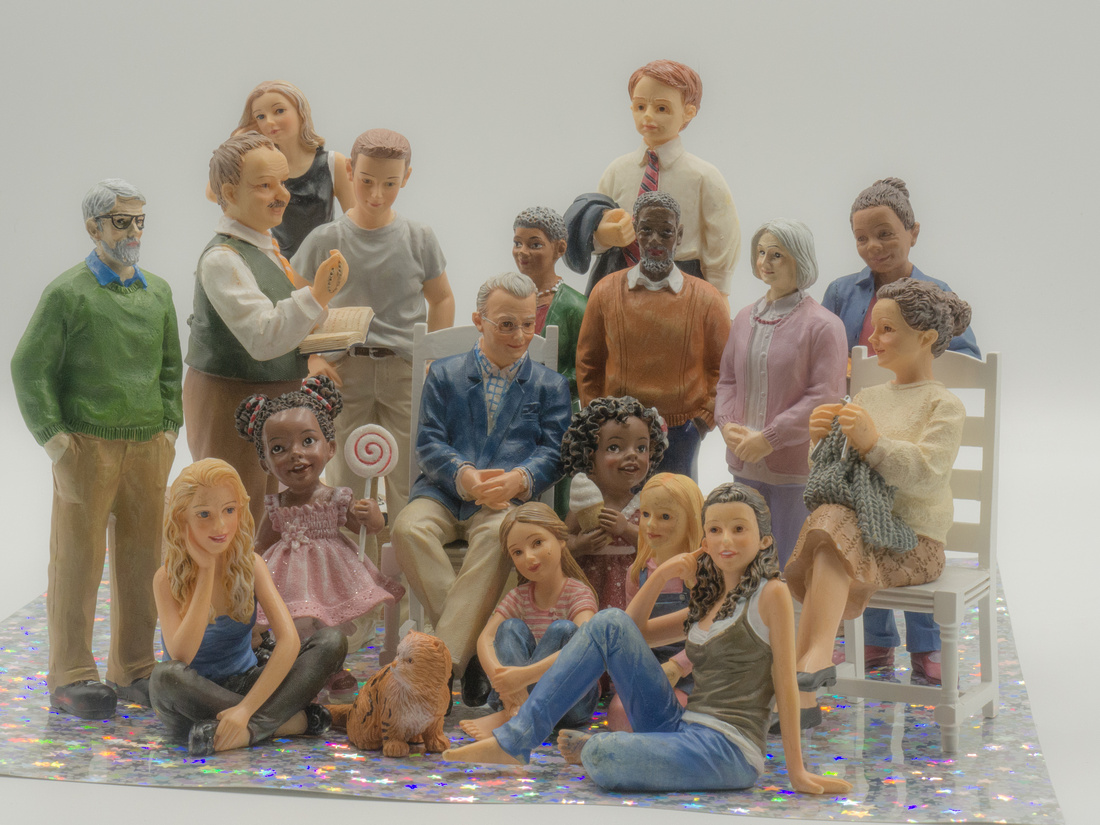 It's the season for group pictures. Maybe you've appeared in a few yourself over the past few days. So, in honor of the new year, I have gathered a number of Plastiqueville's citizens (but certainly not all of them) for a quick portrait. On behalf of my little plastic friends, we would like to wish everyone a happy and peaceful 2022.
I find the passage into another year to be refreshing. Turn a new page, start the cycle of seasons and events all over again - with better intentions this time around, of course. Fresh notebooks! With that in mind, we want to post more often around here - and if you're reading this, perhaps you could help us out. What questions do you have? Ask us. The little people may have the answers.
Thank you for stopping by! See you again soon!