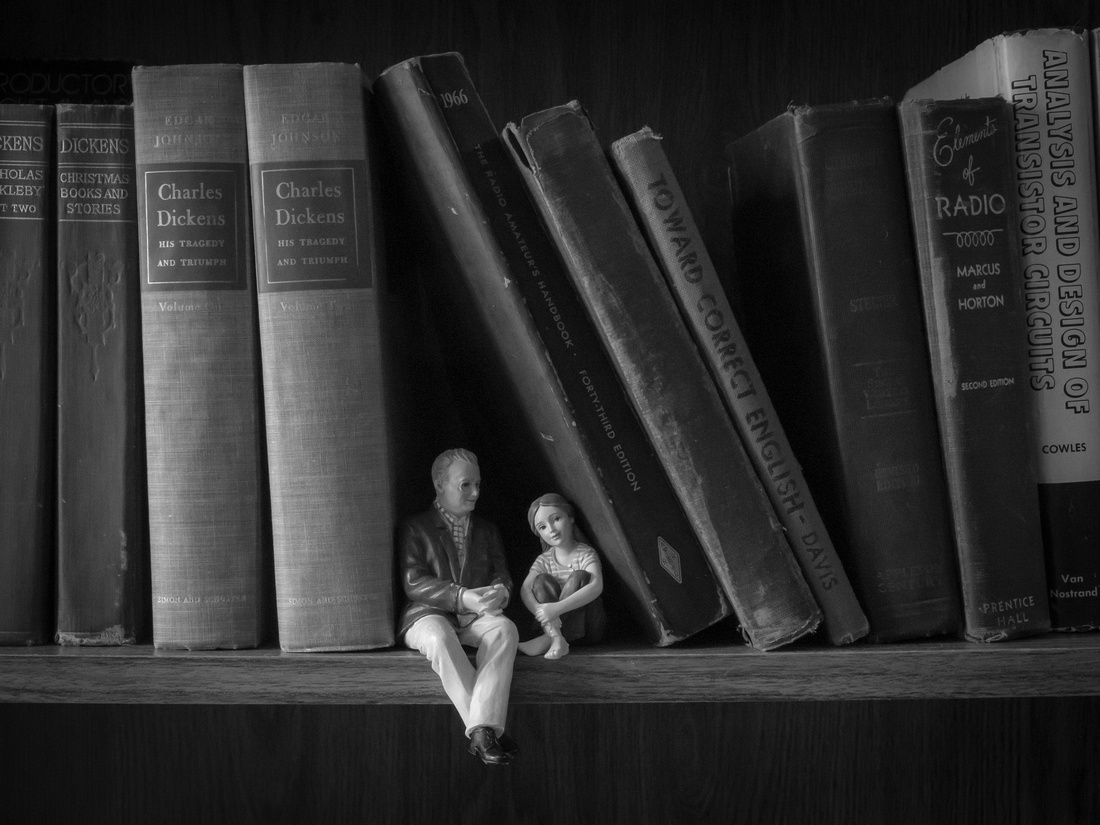 By now, you probably think that Plastiqueville is a fun and whimsical place - and you would be right. But it's much more than that.
Last summer, we bought a huge bookcase at a yard sale. We set it up in our west-facing back room, where the afternoon light can be downright delicious. Much photography has been made there, including this one.
We filled the shelves with old books, many with sentimental value. The ones in this picture belonged to my dad, including a volume from his complete set of Charles Dickens' writing, the book containing A Christmas Carol, which he read to us kids every year.
Nothing about this image was intentional - it just worked out that way. I had a few little people lying around, so I tried them in different places among the books. Made lots of pictures, but when I got to this one, something told me that I was done. I'd found something I didn't even know I was looking for. It grows on me, and every time I look at it, I love it even more.
Some Plastiqueville moments will be quiet and contemplative, and if they speak to something in your heart, please let us know.