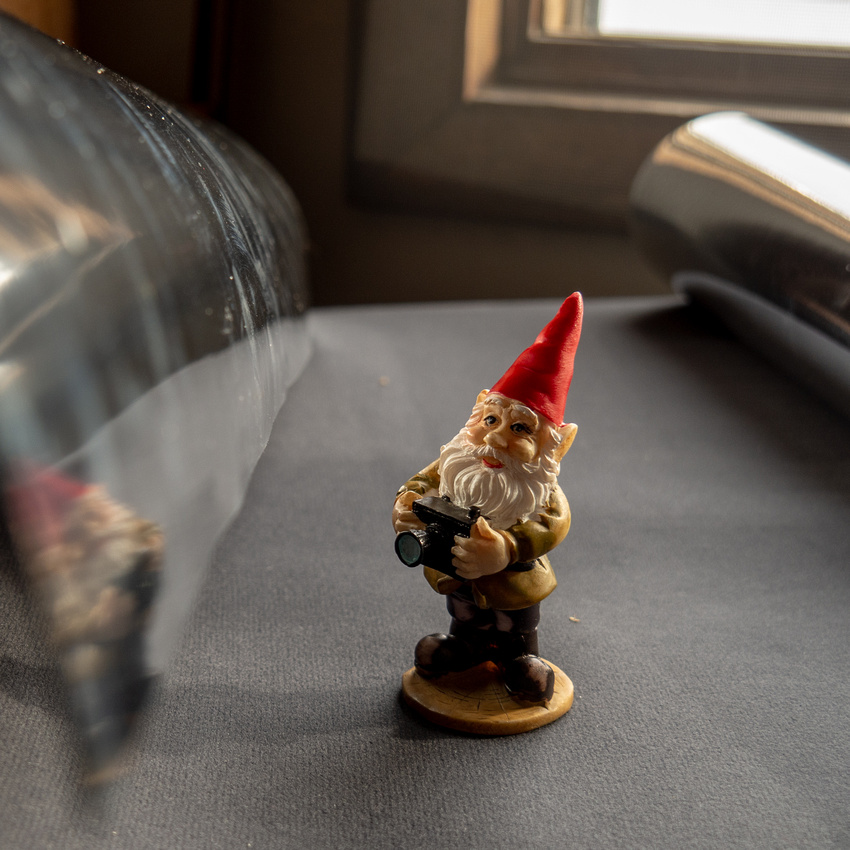 As a reward to myself for finally getting this blog up and running, I took myself to the craft store on an artist's date. Most of my purchases were clearance items, including some translucent vellum, which has a million uses, and some tiny books for the wrestlers.
But the best score was this shiny vinyl at $5.00 a yard - cheap enough to buy two yards! It's thick and black on the other side, which can be useful, too. Photo Elf, above, is standing on the back side, and I flipped the shiny side to highlight his face.
The girl who cut the vinyl for me asked what I was going to do with it. "I'm a photographer," I said. "I'm going to use it to throw some light around."
"Cool," she said.
This afternoon, Mr. Tiger Pants is sharing some reading matter with Sr. Mary Minuscule. More soon...